Arborist Careers at STC
Bring your career to the next level! Become a professional arborist in the tree and on the ground with next-level training in tree climbing, rigging, and worksite production. We're looking for dependable individuals who enjoy working in a pleasant and supportive atmosphere.
Team Leader / Climbing Arborist
---
---
Have you reached a point in your career to lead a crew? Grow in your profession in a supportive learning atmosphere. Motivate, teach, and produce premier quality workmanship with your team.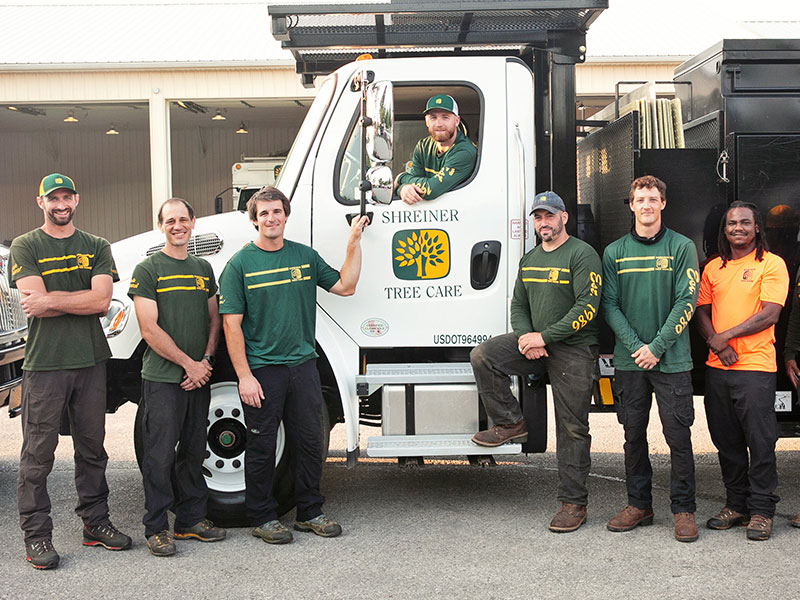 Climbing Arborist
---
---
Begin your exciting career with true leaders in the industry. Enjoy a growing environment where you will learn safe and professional tree care practices. Work hard, grow, and have fun doing it with a team that likes to win!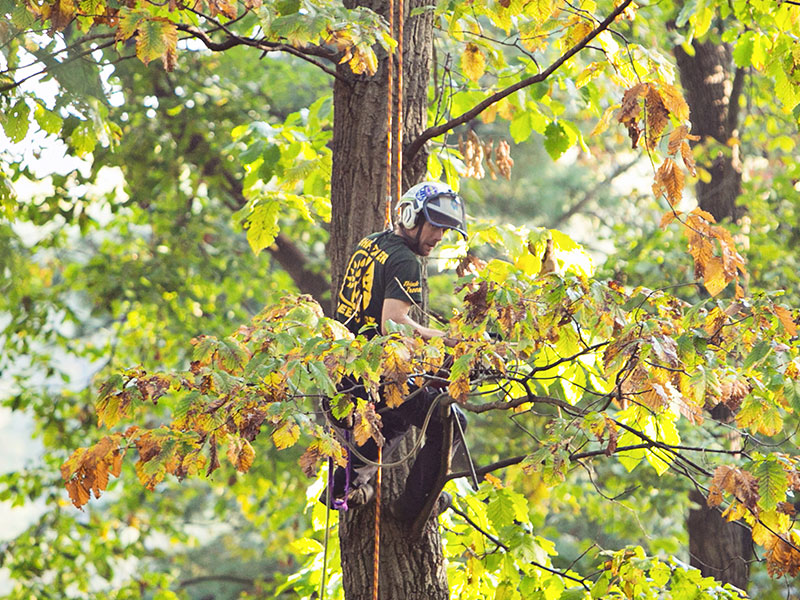 Ground Tech / Crew Member
---
---
This is an entry-level position on your journey to become an arborist or a landscaper. Perfect candidate should not be afraid of hard work and should enjoy the outdoors. Continual learning is the name of the game and that's goal #1 at SHREINER TREE CARE.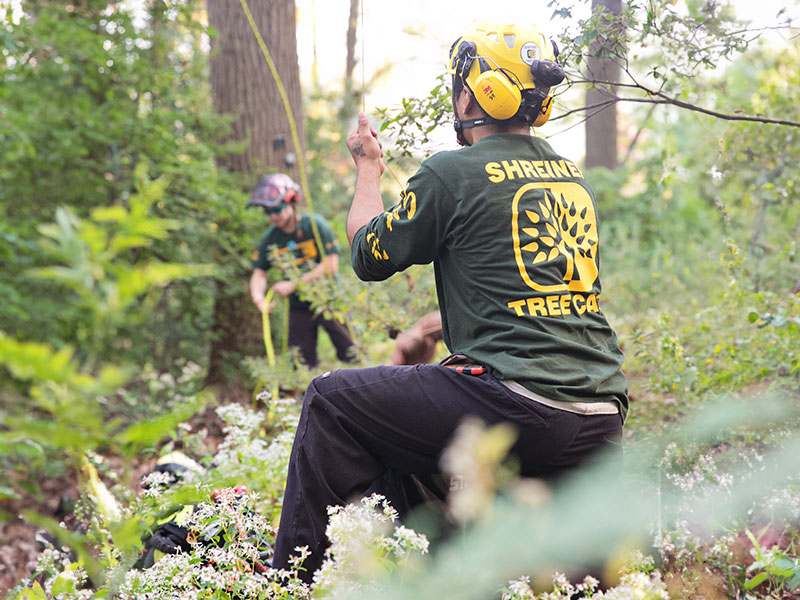 Plant Health Care Technician / Horticulturalist
---
---
This full-time position will involve evaluating the health and condition of our clients' trees and landscape. Responsibilities range from conducting tree inventory, diagnosis of insects & diseases, and applying treatments to manage and control issues. Soil analysis to determine nutrient amendments and fertilizer.
Log Truck / Equipment Operator
---
---
Shreiner Tree Care currently has a job opening for a Equipment Operator. We are seeking an individual to operate our 45 and 55-ton National boom truck cranes, as well as our log truck. Prior experience working in the tree industry is a plus.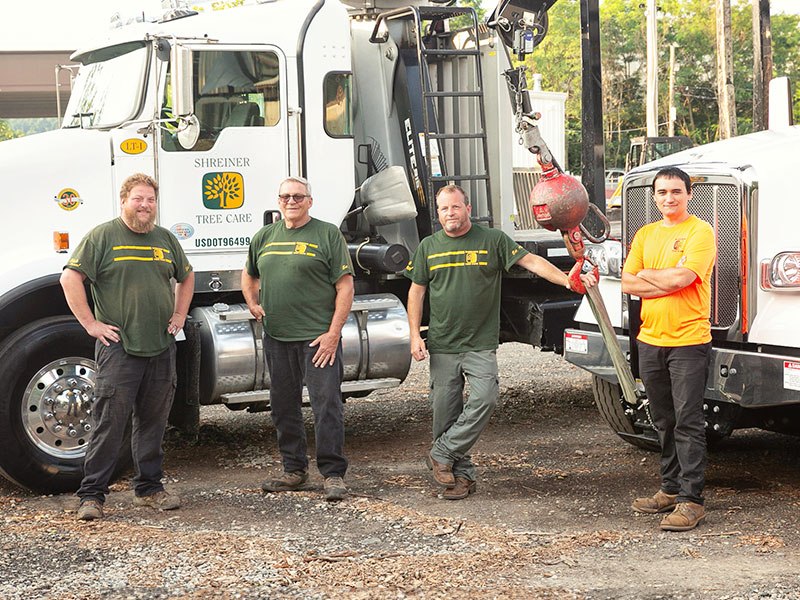 Fleet Maintenance
---
---
DIESEL TECHNICIAN: Can you troubleshoot problems? Not intimidated by electrical wiring issues? Eager to learn and produce a high-level service each day?
---
SERVICE TECH: Have inexperience and want to grow? This entry-level position requires a methodical team member to perform daily preventative maintenance checks, and periodic services on trucks & equipment. You will learn a ton of various mechanical skills along with welding, and plasma & torch cutting.
---
PAINT TECH: This position requires a creative and detailed person to make our fleet shine!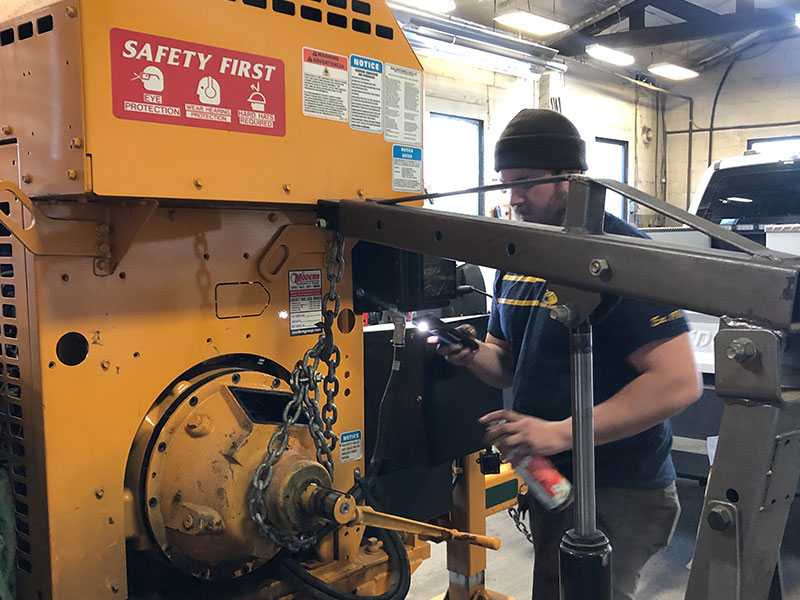 Our Mission Since 1986
There have been three constants at Shreiner Tree Care.
1. Take care of the needs of our clients: promptly and professionally.
2. Develop an outstanding team-based staff that we value highly and treat like family.
3. Provide stewardship of the environment and support the community we live in.
These three essentials have defined our past, sustain us today, and will guide our future!
We look forward to working with you.