Careers with Shreiner Tree Care
Join the team at Shreiner Tree Care. We're looking for reliable and career-minded individuals who enjoy working in a pleasant atmosphere.
Arborist Team Leader
---
---
Overview
Have you reached a point in your career to lead a crew? Grow in your profession in a supportive learning atmosphere. Motivate, teach, and produce premier quality workmanship with your team.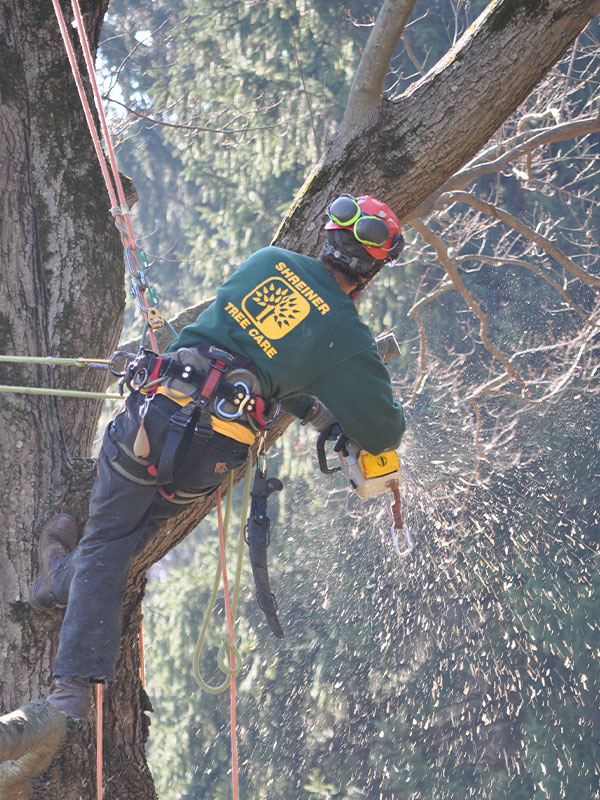 Arborist Apprentice
---
---
Overview
Begin your exciting career with true leaders in the industry. Enjoy a growing environment where you will learn safe and professional tree care practices. Work hard, grow, and have fun doing it with a team that likes to win!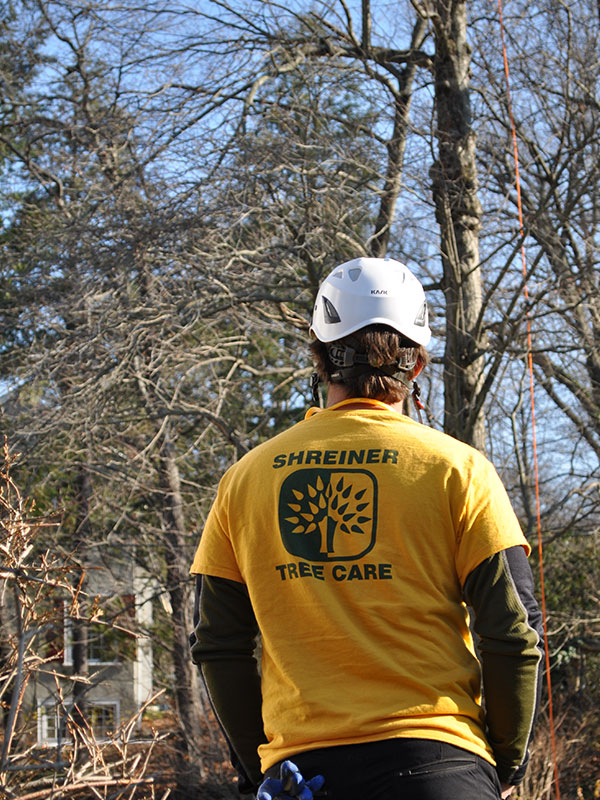 Ground Tech
---
---
Overview
This is an entry-level position on your journey to become an arborist or a landscaper. Perfect candidate should not be afraid of hard work and should enjoy the outdoors. Continual learning is the name of the game and that's goal #1 at SHREINER TREE CARE.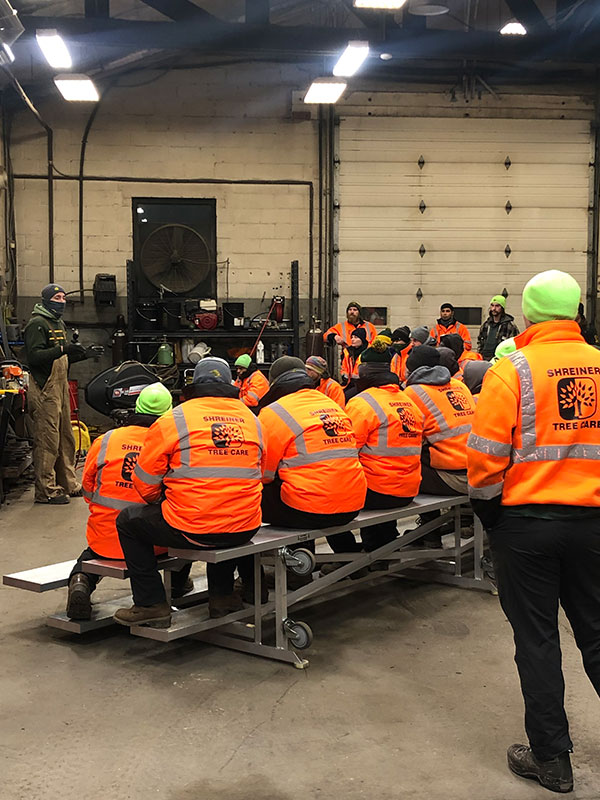 Plant Health Care Technician / Horticulturalist
---
---
Overview
This full-time position will involve evaluating the health and condition of our clients' trees and landscape. Responsibilities range from conducting tree inventory, diagnosis of insects & diseases, and applying treatments to manage and control issues. Soil analysis to determine nutrient amendments and fertilizer.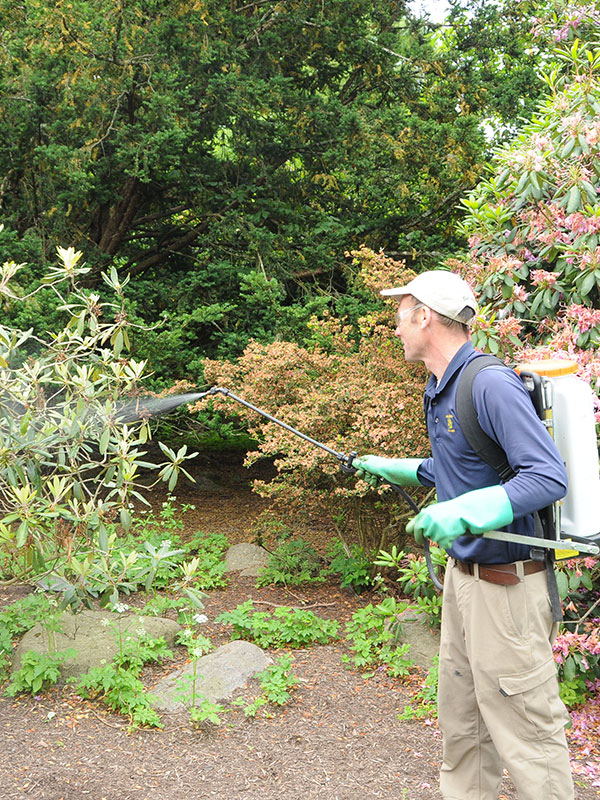 Fleet Maintenance
---
---
Overview
DIESEL TECHNICIAN: Can you troubleshoot problems? Not intimidated by electrical wiring issues? Eager to learn and produce a high-level service each day?
---
SERVICE TECH: Have inexperience and want to grow? This entry-level position requires a methodical team member to perform daily preventative maintenance checks, and periodic services on trucks & equipment. You will learn a ton of various mechanical skills along with welding, and plasma & torch cutting.
---
PAINT TECH: This position requires a creative and detailed person to make our fleet shine!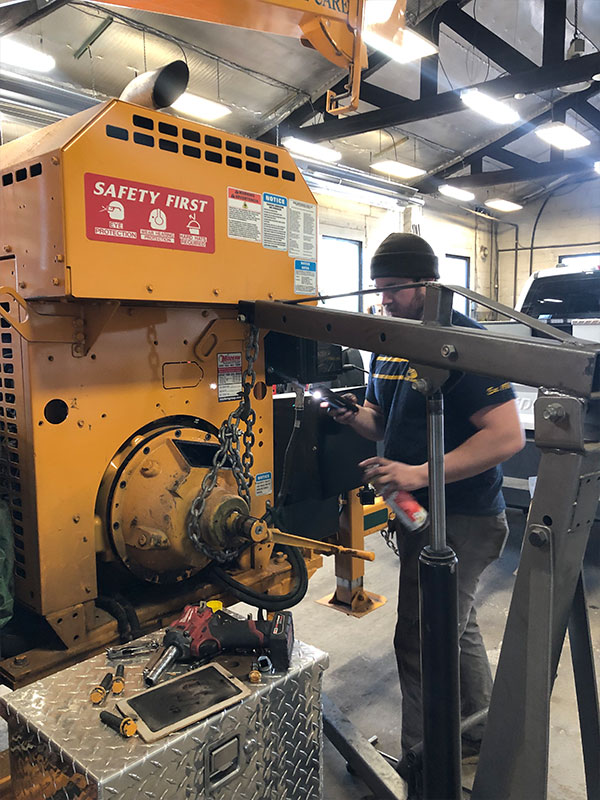 Customer Service Receptionist
---
---
Overview
Assists in facilitating, coordinating, and conducting office procedures to ensure efficiency while supporting the objectives of the Company. This role requires providing excellent service to clients as well as exceptional communication to colleagues. The person in this role is expected to represent the Company in a friendly, helpful, and professional manner.