We Are: Mother Nature's First Responders!™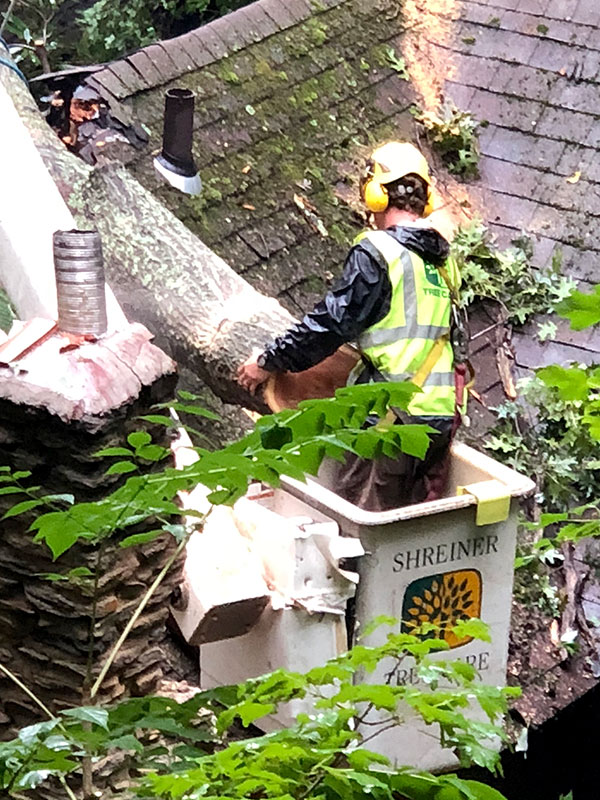 Shreiner Tree Care is Here to Help
When storms wreak havoc on your trees and landscape your property, rapid response time and expert advice from our team of ISA Certified Arborists will make the difference in restoring your damaged property. Our arborists and fleet of specialized equipment is on-call during storms to respond quickly and safely to your needs.
Emergency Tree Removal
Crane service
Hazardous Tree Evaluation and Removal
Canopy restoration Pruning
Insurance Claim Proposals and Tree appraisals
FAQ's: Common Storm Damage Situations
Experiencing a power outage? Call PECO first 1-800-841-4141
Your tree is blocking the public street? Call your township.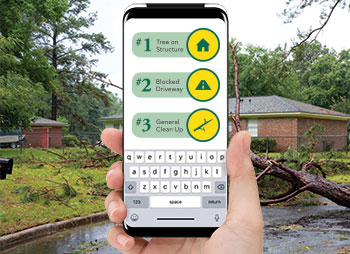 Fast Response - 3 Easy Steps for Storm Damage Cleanup
When contacting Shreiner Tree Care regarding your storm damage situation, follow these steps:
If it is safe, take several pictures of your tree damage.
Indicate the Emergency Level #1, #2, or #3. This will be help to us to better serve you.
Receiving the Emergency Level Number and pictures help us quickly dispatch the proper crew and equipment.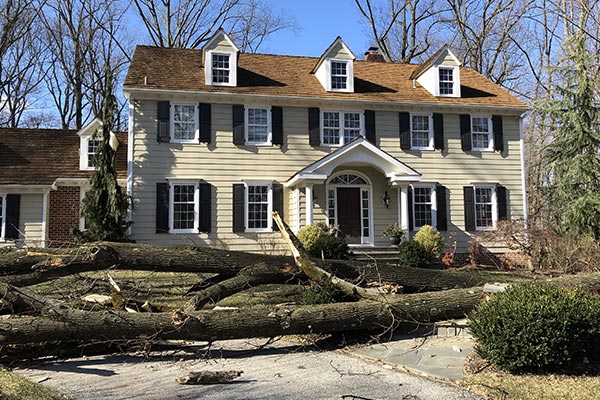 When a Tree Falls on Your Property....Who Pays?
This is a question I receive often, usually after a stressful storm damage event. I'm going to break it down into a couple scenarios because tree location and situations can vary. First and foremost, defining property lines is important and it's best not to guess. Get a survey!
We train our arborists to examine neighboring trees that are close to the property. If we recognize a potentially hazardous situation, we will point it out to our client so action can be taken before there's a problem. It's a good idea to review your homeowner's policy and speak with your agent to better understand what's covered and what's not. Working on the cleanup together is always the best approach.