While our focus is on maintaining healthy trees, sometimes they decline and must be removed. Our arborists utilize their experience and modern equipment to safely remove trees in even the most challenging situations. We protect existing structures, cover lawns, driveways and walkways with protective matting and safely execute tree removals with skill and care.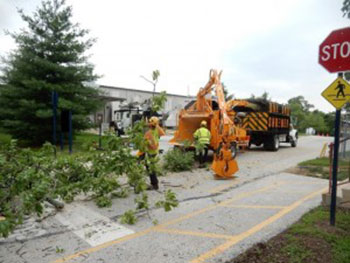 Tree Removal
Sometimes a tree's issues are so advanced that pruning, cabling and/or treatments are no longer an option. When a hazardous tree must be removed we will work meticulously to eliminate the liability and ease your safety concerns.
No one likes expensive surprises. With regular inspections we can help you identify hazardous trees and plan ahead for their removal.
The resulting stumps can be ground and restored to lawn or replanted with a new tree. Learn about our stump grinding options.