Why Choose Shreiner?
That's Easy...
It's Our Team.
Friendly, Knowledgeable, Hard-Working and Caring!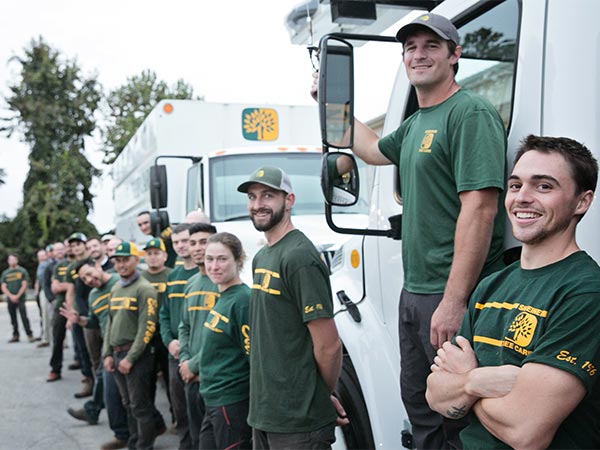 Meet Our Team
Why do returning clients and new clients rely on us?
That's easy... Our PEOPLE!
Since 1986, Shreiner Tree Care has relied on solid teamwork while integrating safety, diverse skills and comprehensive expertise to achieve client goals.
We place no higher priority than the selection of our quality team. You can be confident, a Shreiner Tree Care Arborist will deliver superb results.
Our Arborist Representatives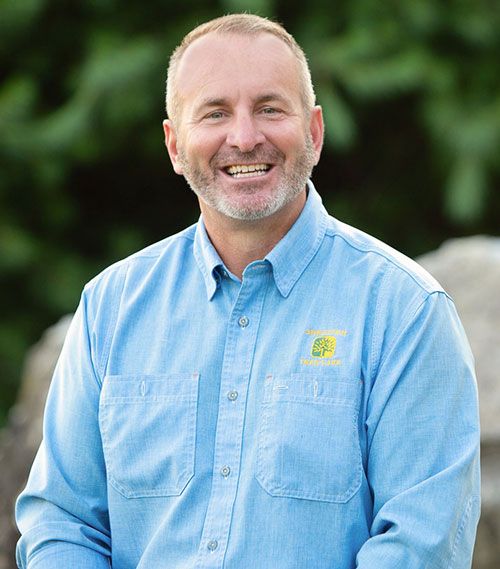 Steve Shreiner
Steve Shreiner provides exceptional leadership for the Shreiner Team. Steve feels privileged, proud and blessed to have such great clients and co-workers. Steve's experience and skill with people management and communications have allowed for continuing growth and opportunity for the firm. Active in Main Line community groups and activities, Steve conveys excellence through involvement, education and participation. Technical competence as an ISA Board Certified Master Arborist® assures that Steve's management of clients' properties is scientifically sound and industry current. A milestone birthday is coming in 2021 — Celebrating 35 years of service,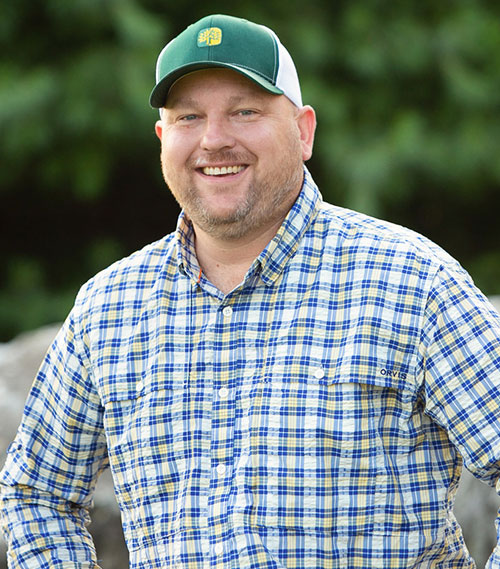 Ryan Day
A Shreiner Tree Care veteran since 1998 and an ISA Certified Arborist, Ryan Day has worked his way up through the ranks of Shreiner Tree Care, starting his career as a crew team member, advancing his role as the Production Manager. Today, he is developing a career path for his younger coworkers and still caring for the needs of his client. Ryan's professionalism and concern for clients has solidified his reputation as one of the go-to arborists on the Mainline.
As a well seasoned arborist, with his enthusiastic and friendly demeanor, Ryan continues to enjoy working with his many clients while actively raising his two beautiful daughters Maddyn and Teagan.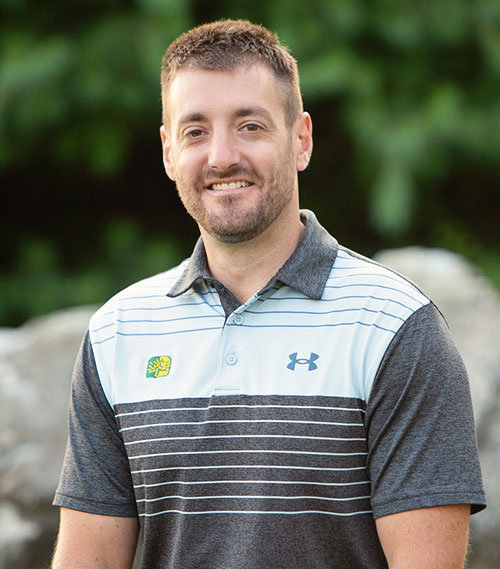 Tyler Beatty
With a B.S. in Forest Science from Penn State University, industry experience since 2003, a relaxed demeanor and solid communication skills, Tyler Beatty has the complete package as an Arborist Representative for Shreiner Tree Care. Having had positions as a tree climber, crew leader, Plant Health Care technician and manager, Tyler is well-qualified to review your trees, shrubs and landscapes and make proper recommendations based on scientific observation. Tyler is an ISA Certified Arborist® and a PA Licensed Commercial Pesticide Applicator. Helping you keep your landscape safe, healthy and attractive are Tyler's priorities. You will rest easy and enjoy your landscape more with Tyler's professional assistance.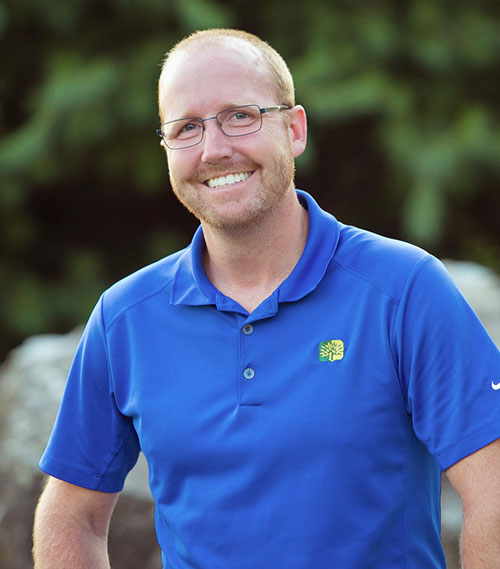 John Dwyer
John has been a member of Shreiner Tree Care since 2011. His background in Landscape Architecture helps him better understand how landscapes work. He has since become a Registered Consulting Arborist and has earned his Board Certified Master Arborist® designation through the ISA. John's experience and education are of great value to our clients. His excellent understanding of how trees and shrubs grow and function in the landscape allows John to provide genuine observations, recommendations and services that protect and preserve the health and beauty of your landscape.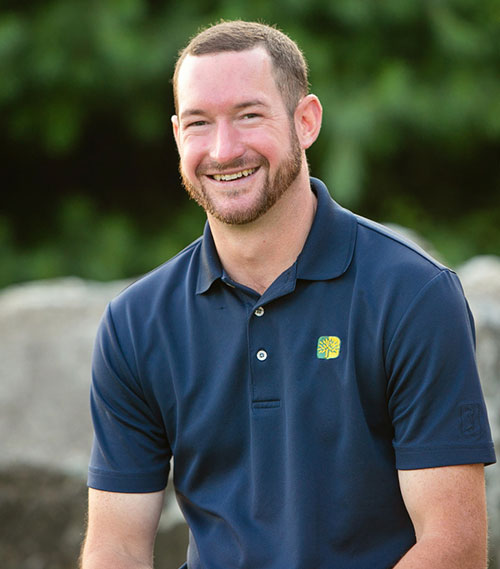 Michael Kachurak
Mike grew up in a rural area in Mountain Top, PA, where trees and shrubs became second nature for him. Mike has a Bachelor of Science in Agronomy and Plant Science from Delaware Valley University where he also played Division III golf. He has been in the plant science industry for over 15 years, maintaining golf course grounds and working with architects renovating golf courses. Mike joined our team after working professionally with and utilizing Shreiner Tree Care for over 7 years. He is an ISA Certified Arborist and looks forward to applying his passion, experience, and knowledge to assist with maintaining client's properties, both residential and golf.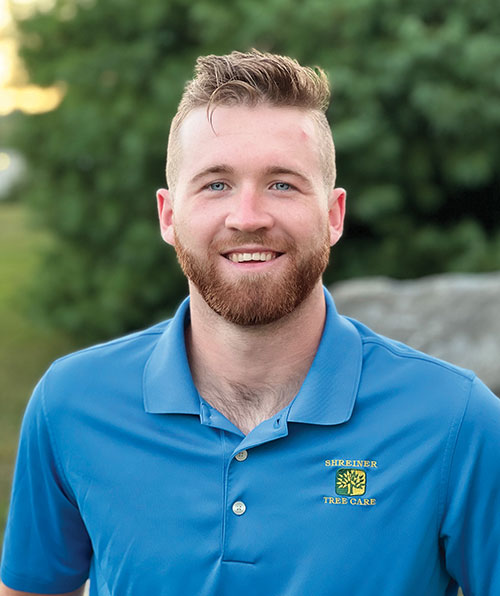 Michael Shreiner
Michael is a 2nd generation Shreiner arborist. Michael grew up in our family business and with much excitement and anticipation, has started his career as a full-time arborist. He has completed his studies in forestry and business at Penn College and Penn State University. Michael's appreciation of trees started early with his enjoyment of camping, hiking, hunting, and exploring the great outdoors. Michael's daily goal is to exceed the expectations of his clients.
Industry Accreditations & Affiliations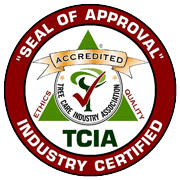 2023 Industry Accreditations
Shreiner Tree Care was the Main Line's first family-owned company in the Delaware Valley to achieve TCIA Accreditation.
The Tree Care Industry Association (TCIA) is America's oldest and most respected tree care trade association and its accreditation program involves validating that a company "perform(s) arboriculture services as a whole, in a manner that follows all regulatory requirements across the board."
All work is performed in accordance with ANSI A300 and Z133, the standards of arboricultural practices and safety operations.
Green Industry Affiliations
The staff at Shreiner Tree Care stay on the forefront of education, technology, and memberships related to arboriculture. We strive to be well-versed in all aspects of tree care and related industries so that we can provide the best possible care for your landscape.
Our memberships include: