… is the science behind the service of keeping your trees and shrubs healthy. Our arborists manage insects, diseases, and plant nutrition to ensure the health and beauty of your trees and shrubs all season long.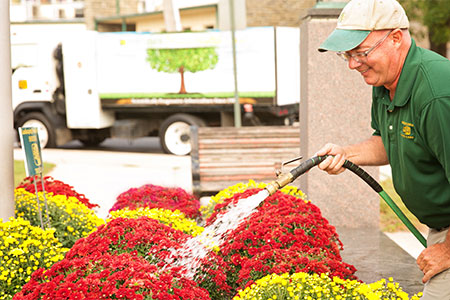 Plant health care, or PHC, is the science of tree and shrub care. We utilize a combination of chemistry and cultural practices to keep your landscape looking its best.
Trees and shrubs have vastly different needs than turf grass and perennials – and their replacement cost is much greater. Trees and shrubs can experience insect infestations, disease issues, and cultural problems caused by humans. Periodic inspections by a Certified Arborist can catch plant health issues early on reduce or correct the plant health issue.
Our friendly and knowledgeable PHC techs will properly diagnose and treat plant health issues during regularly scheduled visits during the growing season. They will also provide follow up communication indicating all pertinent information regarding their property visit.
Preserve and protect your landscape investment
with Shreiner Plant Health Care.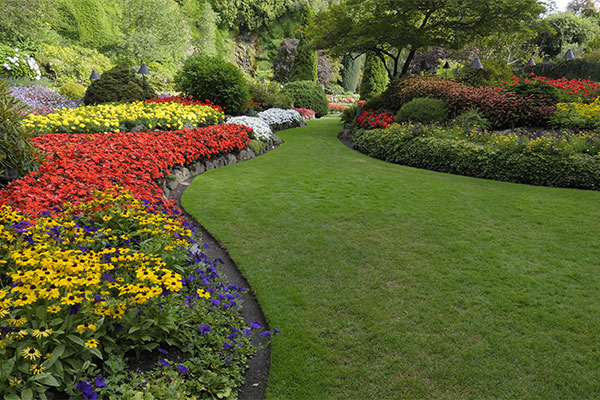 Plant Health Care Services:
Complete consultations outlining every step of the process
Disease diagnosis and treatment
Insect & infestation identification and treatment
Pre & post construction tree protection guidelines and care
Property inspections providing tree health and safety evaluations
Soil testing to determine nutritional requirements
Tree and shrub fertilization
Tree and shrub identification
Why is Plant Health Care Needed?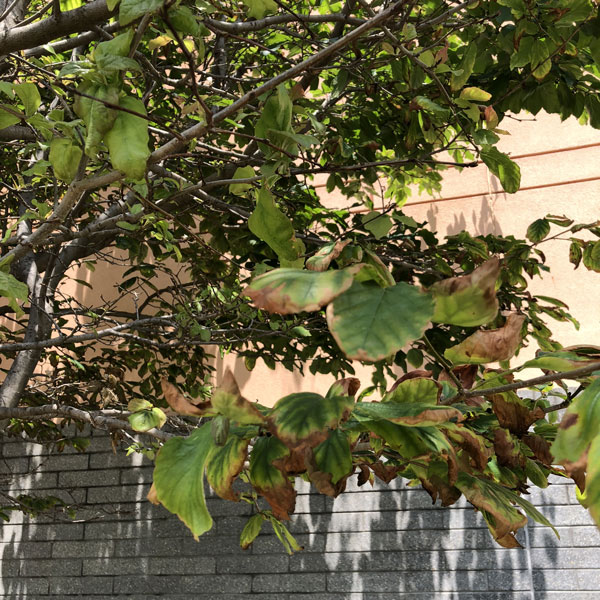 It's simple, healthy trees and shrubs improve the quality of life…
Trees are critical components in a well-designed landscape. When it comes to your property, preventive care should never be overlooked. Routine inspections by one of our arborists can help to detect issues in your trees early, allowing the opportunity to treat and care for the tree so that it may continue to grow and flourish. With the help of our expert arborists at Shreiner Tree Care, you can maintain the health and beauty of your trees.
Our team has been scientifically progressive since the beginning, staying current on all essential tree health issues. We work with a vast network of independent laboratories who offer objective diagnosis and confirmations, ensuring that our recommendations and practices are proven.
5 Easy Signs it's time to call a Shreiner Arborist….
Leaves off Color: Trees tell us when something is wrong. A trained eye can spot abnormal leaf color in a landscape and recommend action to correct the problem.
Deformed Leaves: Insects and diseases can cause tree leaves to deform. Knowing when and how to treat is critical for success.
Extensive Deadwood/Tip-Dieback: Healthy trees and shrubs have dead branches in them. When trees start to dieback from the top, knowing what and how to treat is critical for tree health.
Sticky/Black Residue on patios: Leaf sucking insects excrete "honeydew" which can cause extensive damage to patios, cars, and other landscape plants. The black reside is known as "sooty mold" and is a sign of insects feeding on leaves above.
Bleeding/Depressions in Tree Trunks: Cankers developing underneath the bark of a tree will often be "sunken" and bleed. These cankers act like a clogged artery, restricting water and nutrient flow through the tree.