Merion Tree Service-19066
Merion, Pennsylvania's Premier Landscaping and Tree Service
Shreiner Tree Care has been handling landscaping and tree service needs on the Main Line Philadelphia since 1987. We work in many towns, including Merion, handling all tree services including:
Tree Care and Tree Service in Merion
Landscaping and Landscape Design
Tree Pruning and Preservation
Tree Removal
Storm Damage Cleanup and Emergency Tree Removal
Stump Removal and Tree Stump Grinding
Commercial Landscaping and Tree Care
Golf Course Architecture, Design, and Landscaping
Institutional Tree Care and Landscaping Services
Plant Health Care, Pest Control, & Disease Management
Tree and Shrub Root Fertilization Service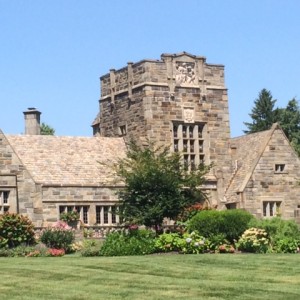 Our commitment to our customers is our top priority. Expertise in all things tree care allows us to customize our approach for any home to ensure that you fall in love with your property over and over again. Since we began in 1987, we have prided ourselves on three things:
Treating our team like they are family. We are proud of our team!
A relentless commitment to quality for our like-minded clients. We will do our best to make sure our landscaping and tree care service will exceed your expectations.
Responsible stewardship of the environment. Shreiner Tree Care aims to preserve and protect the beauty of your property abiding by all necessary safety precautions. We have a deep commitment to the environment and community of Merion.
Shreiner Tree Care's team of ISA Certified arborists have been repeatedly voted as one of the best tree care companies of Main Line Philadelphia and a top choice for Merion. We pride ourselves on proven methods that follow every step of the process; fertilization, planting, care, and continued inspections. This full service approach has left homes looking beautiful time and time again.
We are a local, family based tree service and landscaping company that considers Merion, Pennsylvania part of our home. Contact us today and join the Shreiner Tree Care family!