Mother Nature's First Responders!™
Emergency Storm Damage Cleanup and Tree Removal… Shreiner Tree Care is ON CALL 24/7 – 365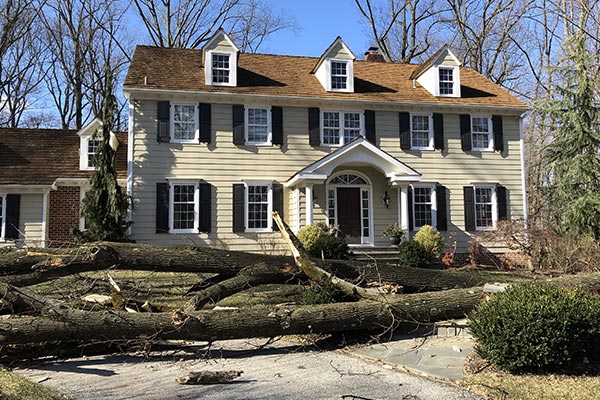 If you have been living on the Main Line for some time, you have probably seen damaging effects caused by ice storms, heavy snow falls, wind damage and those late afternoon thunderstorms in the summer. These storms can cause major damage to your trees and property damage. As the old adage says, "An ounce of prevention is worth a pound of cure." In our business it's more like a ton of cure.
When our arborists prune a tree's canopy, this thinning process essentially increases the tree's ability to take on the added weight of snow, and the stress of wind loading. Additionally, there is less canopy surface to accumulate ice or hold wind like a sail.
So remember, routine tree inspections and periodic tree trimming around your home is all that is needed to greatly reduce the chance of damaging events.