Why Does Fall Have Such Colorful Trees?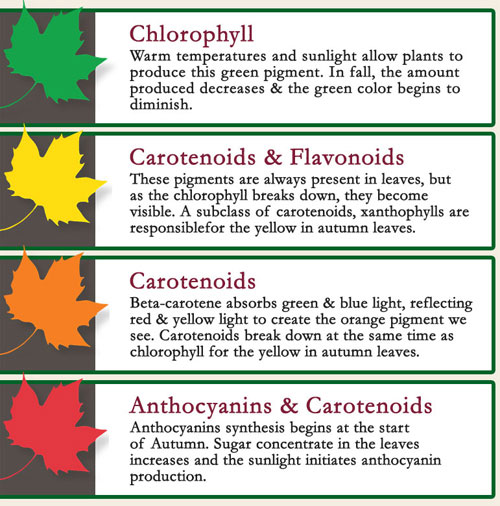 Autumn is the season that brings us cooler nights, shorter days and an abundance of breathtaking colors. Each year the forests of the North Eastern United States are filled with the most beautiful colors. For many of us who call this part of the country home, it's the best time of the year. Many tree and plant species offer a unique fall color or produce their seasonal harvest. This dramatic annual event creates a wonderful backdrop to enjoy nature while spending it with friends and family, around the fire pit, enjoying hay rides or carving pumpkins.
Have an amazing Autumn!
Fall is a great time to walk with one of our arborists to assess your tree care needs. It is also an ideal time to plant trees!